Saturday afternoon Rob Evans put on the second of 3 track races benefitting the ProMan UCI track team. It was a very cool event, with 3 points races, a raffle, DJ Snead spinning vinyl
Rob was pretty happy that he got to race, too...100 laps of pure points race fun...
a great bbq featuring ribs, sausages and burgers
Niki and Kristina sold raffle tickets and awarded some great prizes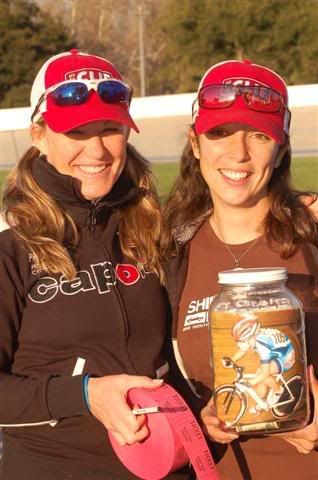 Shelley was pretty happy about something...must have been the fact that her favorite mechanic (well...second favorite mechanic) finally showed up at a race and did something to her bike! hmmmmm, maybe that's the look of sheer joy you get when you find out that Ben JM is doing your race, too...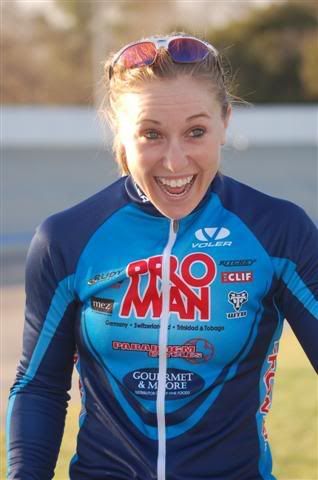 Ben was pretty stoked too...or maybe he was gagging 'cuz his helmet broke and he had to race in my slightly sweaty Giro...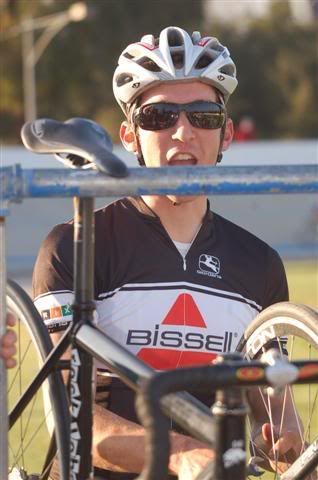 There was some great racing as well. Michael Hutchinson was drilling it in the A race
So was Steve Palaez, who i think is the entire Phillipine National Mens cycling team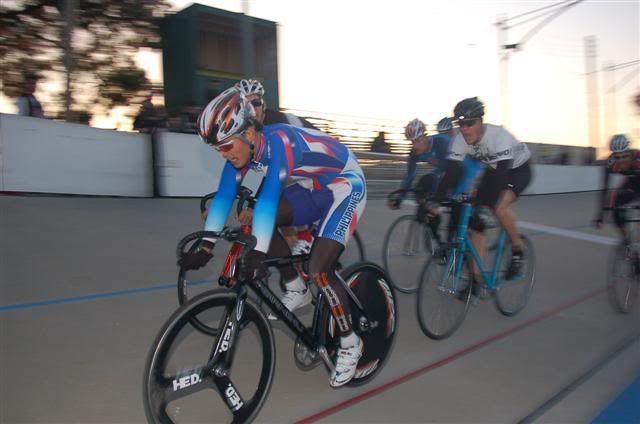 See, i told you Shelley was pretty happy to race w/ Ben...
I did my first mass-start track race ever, and managed to tie for second in the hotly contested C race. Five of us got away about half way through, and managed to not crash ourselves out and give the race away.